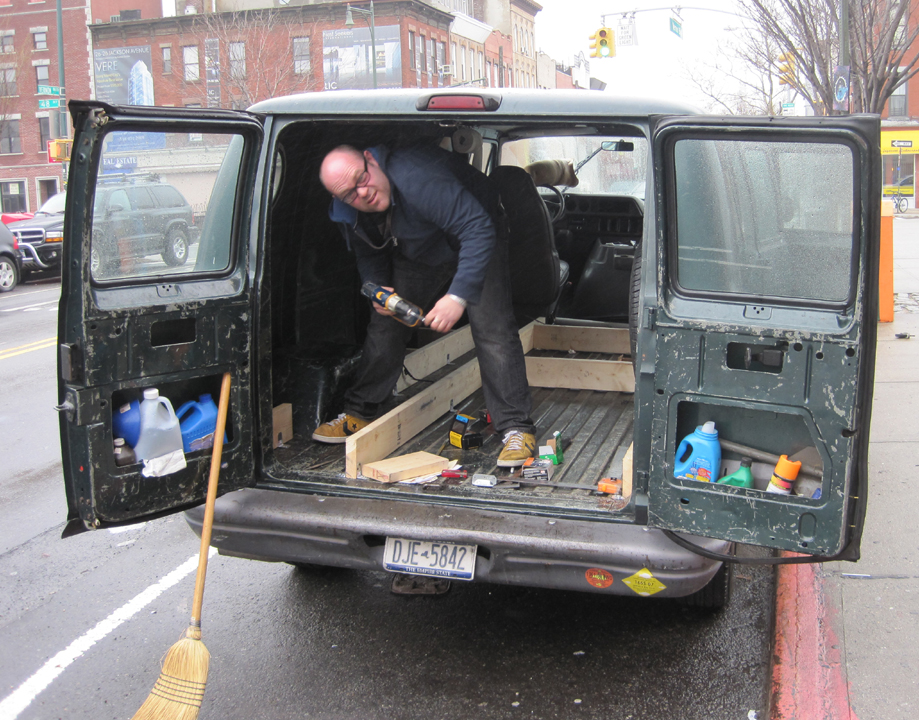 Transforming a New York City work van into a RV outfitted for petroglyphy took planning, but with the invaluable skills of the excellent artist, Daniel Davidson (above), we installed a false floor designed to contain ten foot tent poles, a 42×36″ paper tray, tarps, camping supplies and portfolios.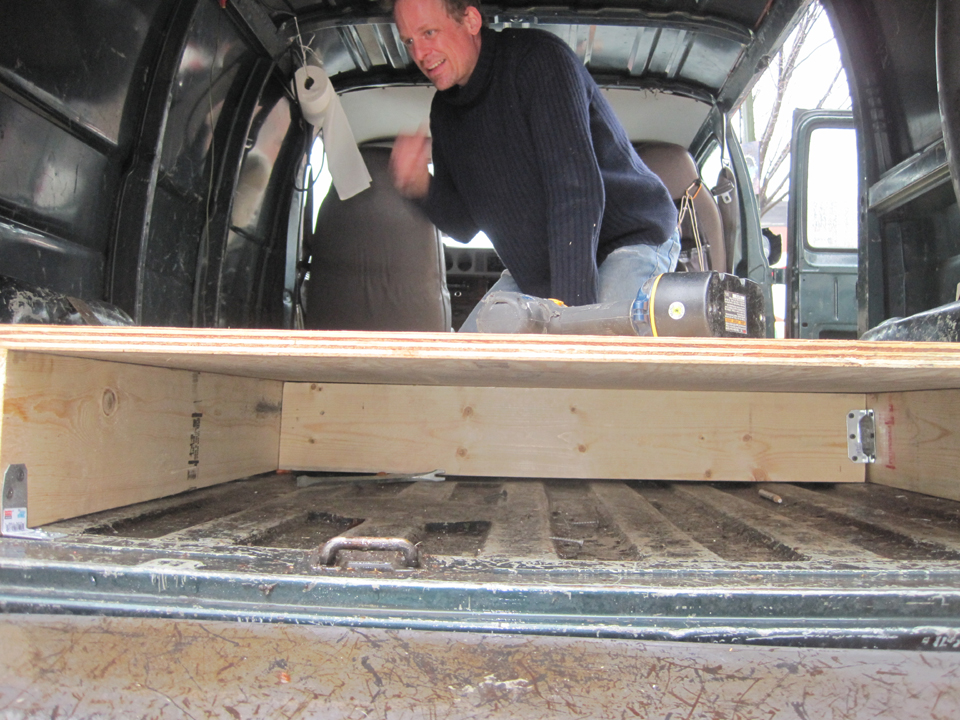 Photo by Daniel Davidson
After the floor was installed, the next project was laying in the storage. Ikea metal drawers and shelves from Home Depot fit the bill.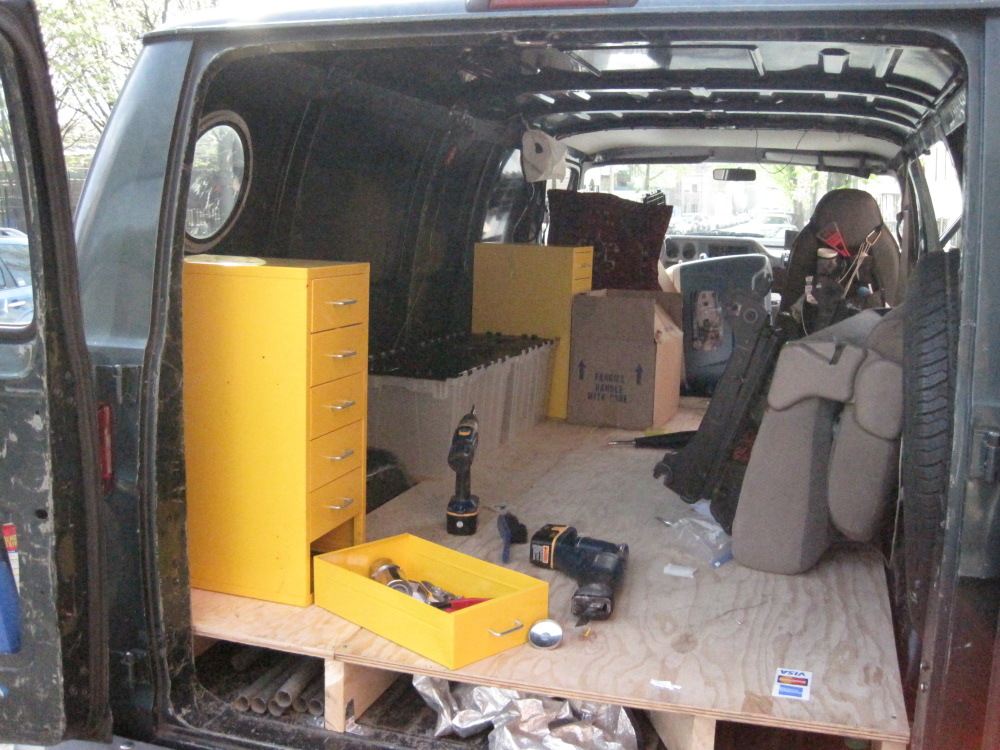 Next came the insulation and paneling behind the storage. One inch pink polystyrene foam was covered by eighth inch masonite paneling . Daniel had taught me well how to plan the layout and cutting of paneling. It was a challenge, but manageable. Measure twice, cut once, sort of…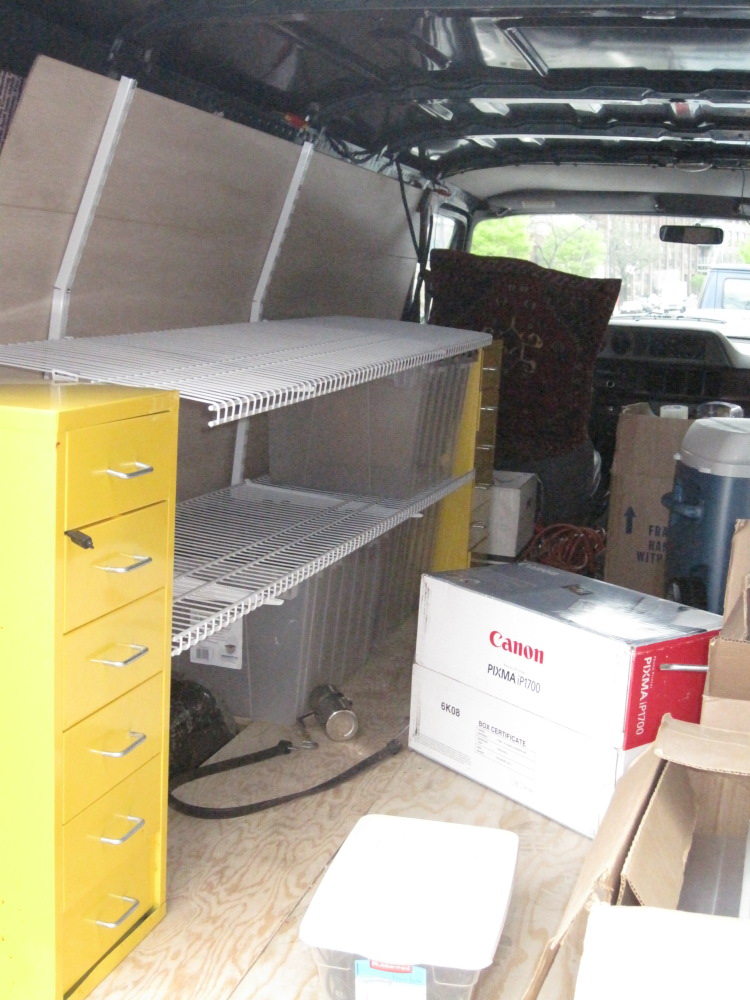 Later, in Minnesota I paneled the opposite wall.
Next was the hardest part, paneling the roof. The challenge was holding up the paneling while screwing it to the frame.
and VOILA! All ready to go, almost…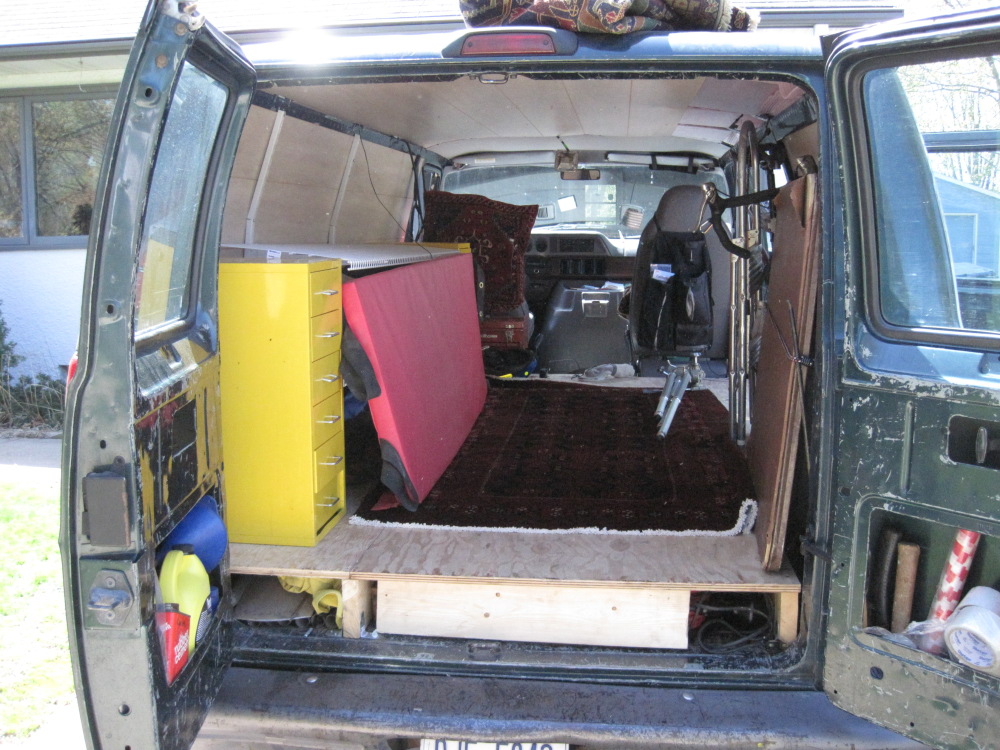 Ad one bicycle, some rugs, camping supplies and a gymnastic mat turned murphy bed and the petroglyphmobile was all set to head west.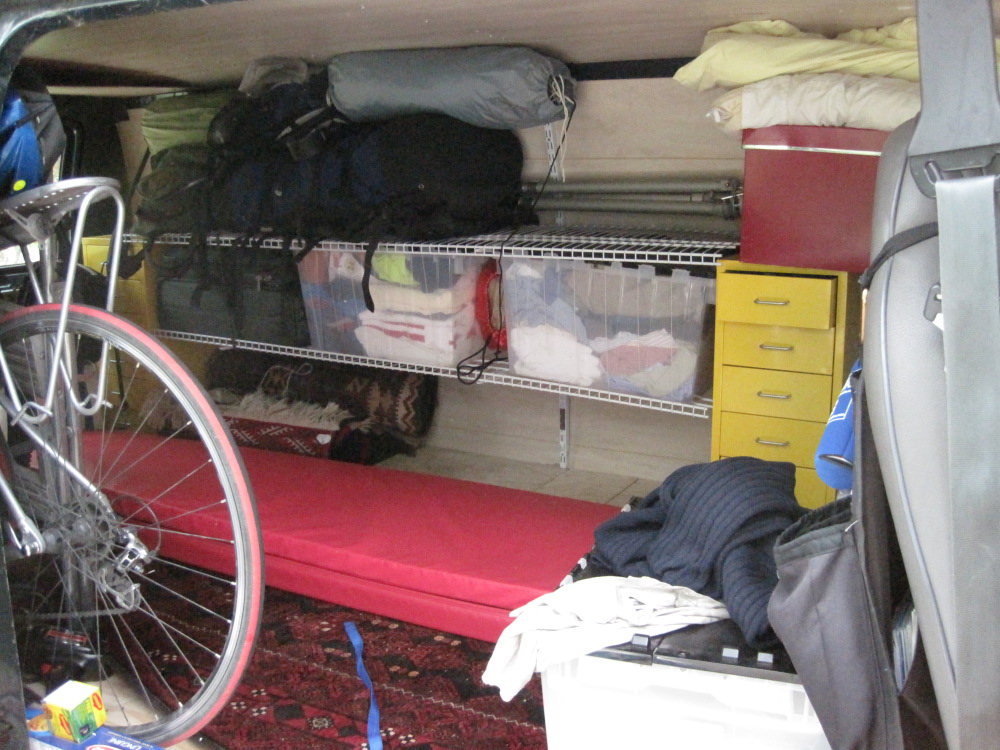 And heres the best part, the giant paper tray!