To compliment Rebecca Horne's post at the Visual Science Blog at Discover Magazine here is an array of other space petroglyphs I've made around the country.

Below are two Space Shuttles carved in North Dakota during the STS-132 mission in May 2010.

This one is on a small bolder near a field approach.

Below is the Shuttle and the Chandra X-ray observatory, both on the Keniston Road in Burke County, ND. The carved images are colored from making impressions (see further below)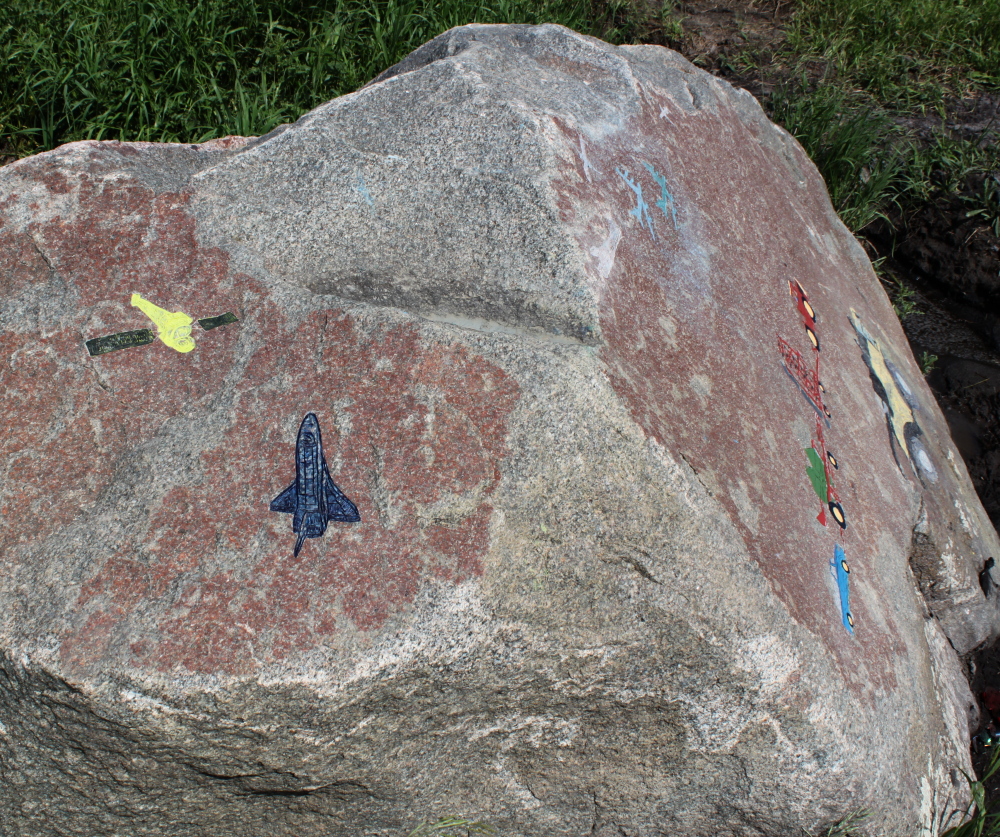 This is the ESA's Jules Verne satellite carved in Telluride, CO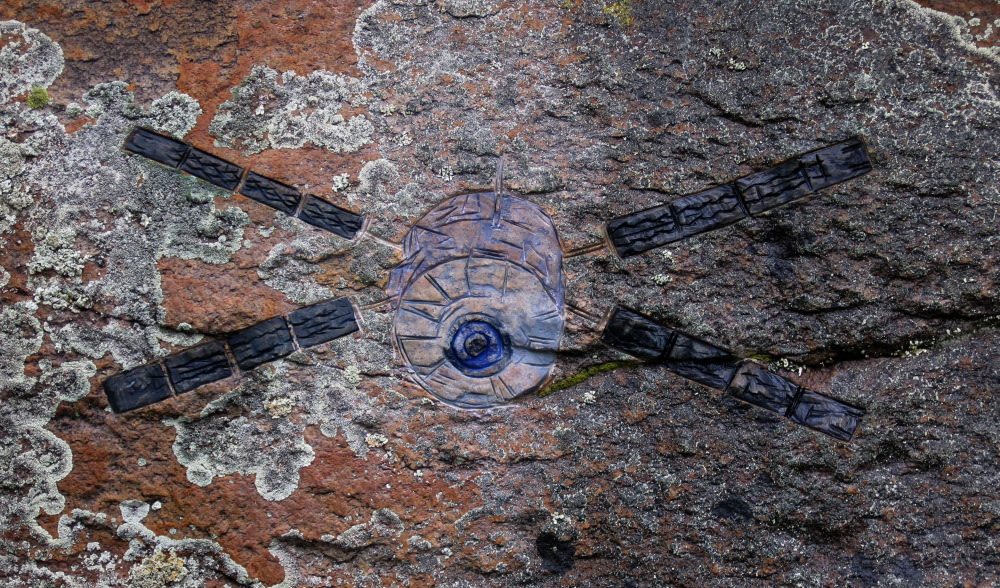 This is an impression of a Jules Verne satellite.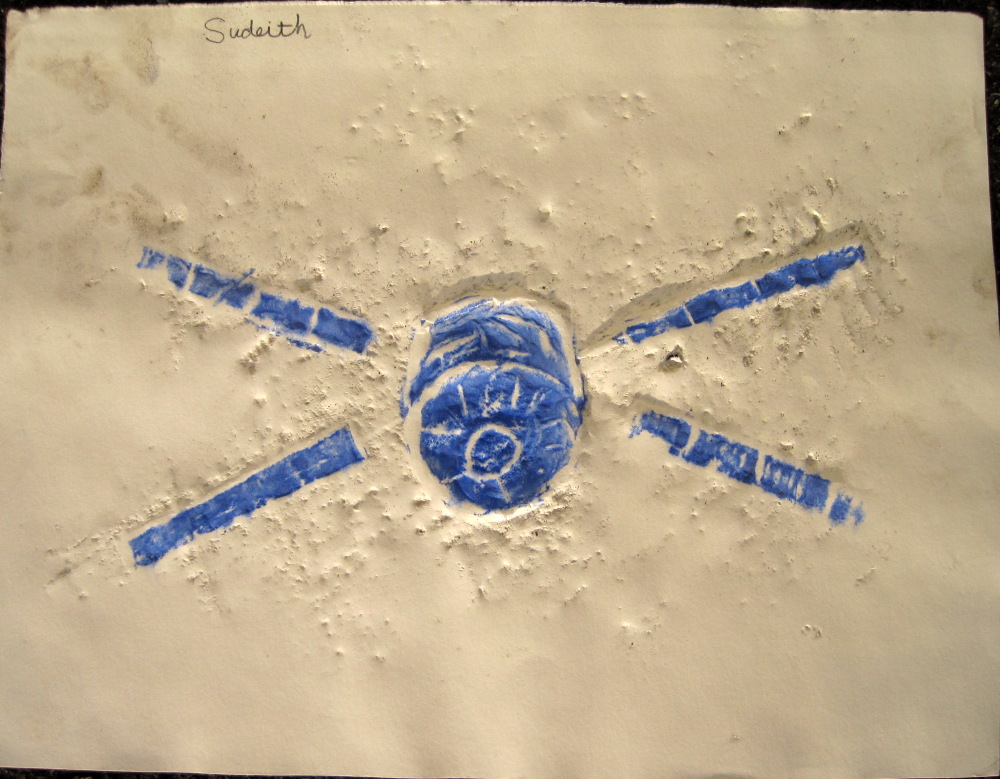 First Shuttle carving: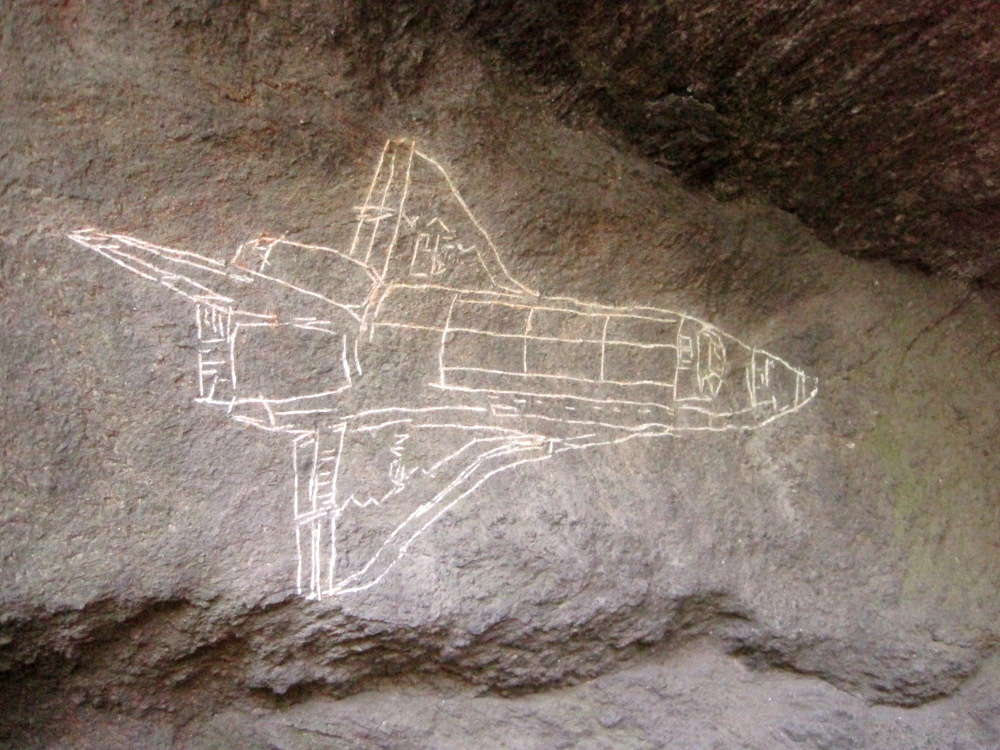 Below is the Chandra featured at the Visual Science blog. This is the first time I have employed gold leaf (21 and 23 carat) to mimic the materials shielding the observatory.